Posted by Mickey B.
From time to time I write about the importance of building the kind of relationship with your stylist that will help him or her get to know you so that every time you come in and out of the Michael Anthony Salon on Capitol Hill, you are happy with your hair and your styling experience. (If you didn't catch "Express Yourself…", you can read it now.)
Finding a truly great haircut may seem like searching for a needle in a haystack. Believe me; I know. I still see far too many people whose first visit to our Salon is a cry for help after getting a haircut they hate, somewhere else (or attempting it at home). It is not always a terrible haircut; sometimes it is just the wrong cut or style for the person. The net effect is the same: somebody who doesn't want to be seen in their own hair.
Our creative team consists of dedicated stylists, and we're full of ideas to offer you for your hair. We don't believe in making suggestions that are just generic or run-of-the-mill. As professionals in the beauty industry, we understand the importance of looking at your face shape and physical characteristics to help you decide on the right cut for you.
Long Hair
Long hair can be enhanced with beautiful layers. Layers come in so many variations from long, short, to a cascading waterfall of different lengths. We love it all, and we'll help you find the look that suits you best. Adding bangs to a long, layered look can offer a little change while highlights and color can also enhance the beauty of your long hair. You may even be thinking about making a big change, and cutting your long hair.
Asymmetrical
That sexy asymmetrical haircut made famous by Victoria Beckham will most likely stay sexy for quite some time. This haircut has changed and evolved and just like many haircuts, there are different variations of it. If you're feeling bold and daring, the asymmetrical cut can follow suit with daring angles. This style will also turn heads!
Hip and Trendy
Life is ever-changing and so is hair! Sometimes it takes more than one element of a haircut or style to truly bring on the full, fabulous affect. The combination of beautiful, bold bangs and soft curls right around the face team up to create a beautiful, sexy style. If you're considering changing your look, this is a great look to consider!
Men's Haircuts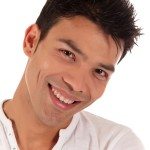 Last, but not least – guys, we know you may be feeling left out here. But, don't worry – we haven't forgotten you. Texture is what it's all about for guys. We can add lots of texture to men's haircuts with our tricks of the trade.
A vintage, yet classic look is being seen on a lot of male celebrities lately. Think David Beckham or "Jim" from "The Office." These two men can be seen donning a parted, suavely slicked-back look that brings on a chic, polished look.

Enjoy your hair!
Mickey

P.S. If you're still searching for the best Capitol Hill hair salon for you, we'd love to have you request an appointment and tell us what you're looking for. We are here to listen, help, and get your style right for you!