Posted by Mickey B.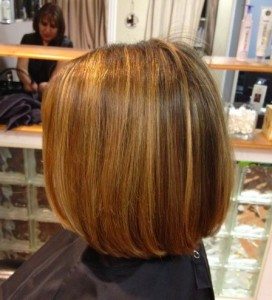 As hair stylists, it's our job to keep you in-the-know when it comes to the style forecast of the hair world. If you've ever thought about changing things up a bit by adding bold color, now is the time to do it. Bold shades of blonde, fiery redheads, and chocolate brunettes are not only beautiful, but they're also completely on-trend this season.
Blonde Spectrum
If you're blonde, it may be time for your routine touch-up, but consider adding a few panels of different shades of blondes. From ash blonde to warm-honey toned blonde, there are so many various shades in the blonde spectrum. Depending on your skin tone and eye color, we can pick a specific shade of blonde that will make your eyes pop or complement your lovely skin tone. Blonde doesn't have to mean standard or generic.
We can also introduce you to balayage, a freehand French highlighting technique that works a lot like a fine artist painting on a canvas. Balayage produces extremely natural, sun-kissed highlights. This can be beautiful right around the face and placed lightly throughout the hair and it works on any hair color.
"Excellent color, as always! Mickey is a color genius."–Customer Review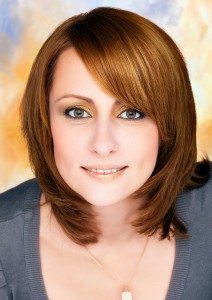 Sassy Redheads and Beautiful Brunettes
We love a sassy redhead. Whether you're male or female, red hair color is hot this season. If you're considering doing it, why not go all the way? Consider adding shades of rich copper and deep auburn. If you don't want to do all over color, these shades can look beautiful when worked into brunette hair. A few panels around the face can add warmth and attitude to your look.
Have you been blonde for most of your life, but you've been thinking about going darker? Let us help you take the plunge. We can help customize a brunette shade that works perfectly with your skin tone so it doesn't make you look washed out or leave you shocked with results that may seem too dark at first.
Bangin' Bangs
By simply adding bangs to your look, you can virtually change up the whole style. Soft side-swept bangs can introduce a romantic, sexy appeal to your look. Straight-across bangs can take your look to a high-fashion level.
We can't wait to work with you to customize the perfect look for your facial characteristics and personality.
And as always,
Enjoy your hair!
Mickey
P.S. If you're in the DC or Capitol Hill area, give us a call today or simply Request An Appointment here and we'll get you all set up!