Posted by Mickey B.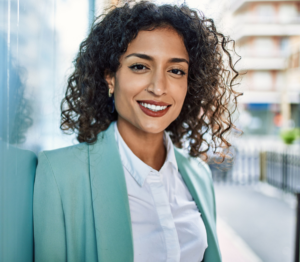 What are the best hairstyles for my face shape? "What are the best hairstyles for round faces?"… or "long faces"… or "square faces"?
When new clients come into the Michael Anthony Salon for that very first appointment we often hear a lament and a plea having to do with finding the perfect hairstyle for a particular face shape. The good news is we know what to do. Our stylists can help you match your face shape with cuts and styles to bring forward your best you.
Here are a few things that you may not know…
There are a whole variety of face shapes that roughly correspond to the shapes you learned about in geometry – or the toy box – oval, square, rectangle, round, triangle, and heart.
While the "perfect" face shape is oval, not everyone is naturally graced with that.
An "oval effect" can be achieved on almost any face shape with the right haircut, color treatment, and style.
Here are some examples:
The fullness of a "round" face can be narrowed by a longer, sleeker do that emphasizes length over width.
The length of an oblong or rectangular face can be filled out with soft curls or by adding volume to a hairstyle. Sometimes short cuts, like the Power Pixie, work really well on narrow faces.
The Oval Effect can be achieved on a triangular face–that is, one with a wide forehead and narrow chin – with a professional cut and style that adds fullness at or just below the chin line.
Color treatments – the skilled application of lights, darks, and highlights–can also help to achieve a look and feel of depth, volume, and dimension.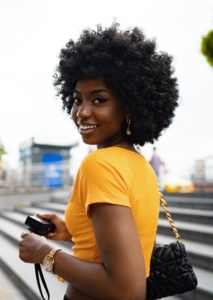 What if your hair doesn't naturally behave, or have the texture or volume necessary to simply cut it into the perfect shape for your face? Fortunately, there are great ways to overcome those limitations. Ask your stylist for suggestions about color services, and special products and treatments for straightening, curling, repairing and volumizing your hair.
Enjoy your hair!
Mickey
---
Michael Anthony Salon DC is considered by many to be the best in the entire DC metro region. We are passionate about doing hair and work with each and every client to create a look that is right for them. Led by Mickey – aka Michael Anthony – each of our stylists is a highly trained professional. Schedule an appointment and find out for yourself!