Posted by Mickey B.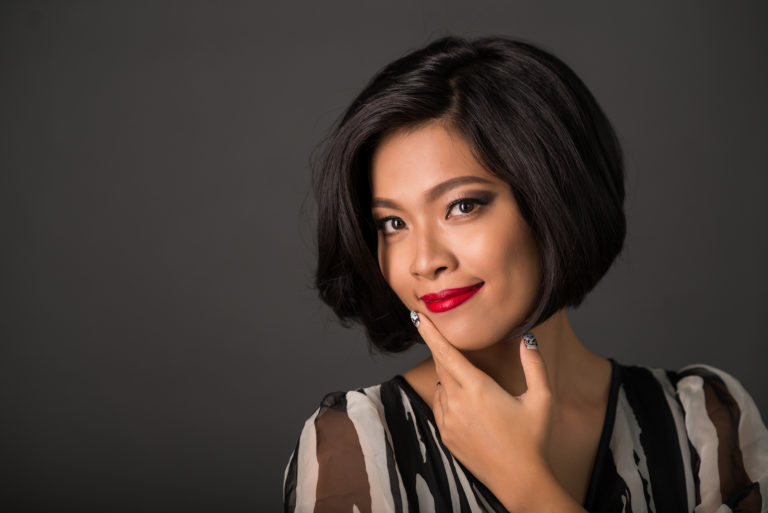 When clients come for an appointment, they often bring a picture of the hairstyle they want. I ask them which aspects of the look stand out and then show them similar styles of varying lengths and color. I need a clear picture of what a client is looking for and don't believe you can find the perfect look in just one photo.
I encourage clients to bring several images that show one or two things they are looking for. Then we can customize just the right look.  
Why Combine Styling Products?
The same goes for styling products. Stylists often customize a particular combination of products for individual clients. While all styling products target specific needs, your hair will most likely have more than one challenge. Lots of people need to use multiple products to achieve the control they are seeking.
How to Solve Hair Challenges
Here's how cocktailing two or more products can solve a few of your hair challenges.
Problem: I want volume, but I need frizz control and smoothing products weigh down my hair and make it look oily.
Solution: Use a volumizing product at the root of your hair and follow up with a de-frizzing serum on the mid-shaft and ends.
Problem: My curls are not defined, and my hair is too full.
Solution: Using a defining curl gel will help with the controlling the curls. Then apply a smoothing product to add some weight to the hair to keep it from getting too big in humid conditions.
These are just a few of the challenges we stylists at Michael Anthony Salon DC hear about daily from behind the chair. If you are challenged by styling and controlling your hair, speak to your stylist. We know our products and are here to help and give you the advice you need.
Enjoy your hair!
Mickey
---
Michael Anthony Salon DC, a Michael Anthony Select Salon, is considered by many to be the best in the entire DC metro region. We are passionate about doing hair and work with each and every client to create the look that is right for them. Led by Mickey – aka Michael Anthony – each of our stylists is a highly trained professional. Schedule an appointment and find out for yourself!