Posted by Mickey B.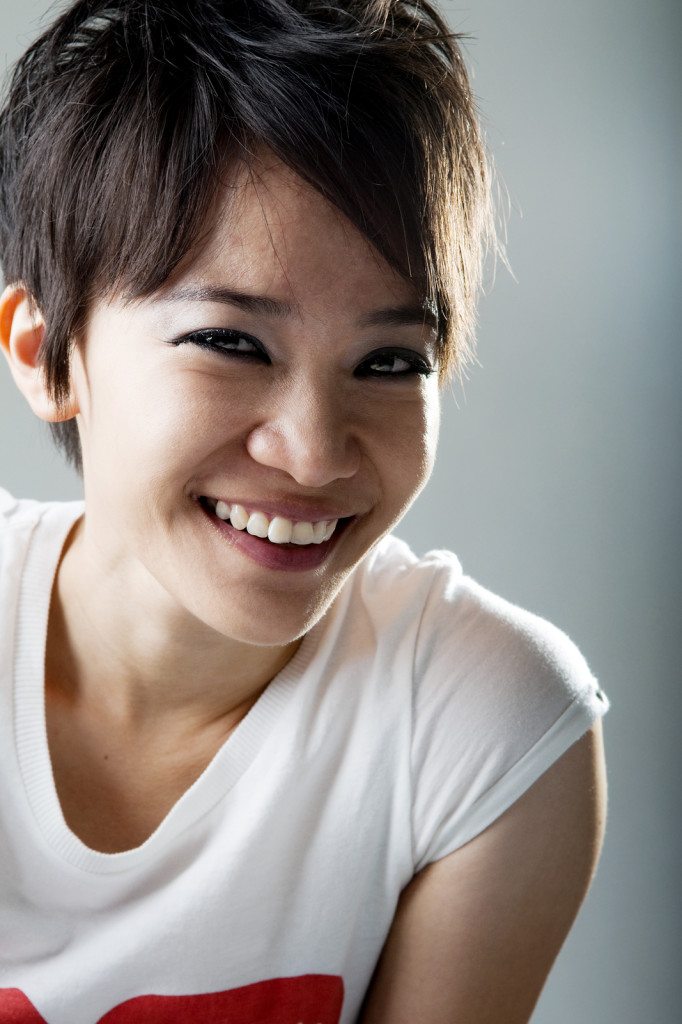 Pixie. If the name makes you think sweet and small, the modern versions of this classic short hairstyle will change your view. This popular celebrity hairstyle has been worn by some of the boldest trend setters – think Jamie Lee Curtis or Mia Farrow. Today's stars who sport the short look include Halle Berry, Jennifer Lawrence and Michelle Williams. The classic pixie haircut is super versatile and, with the right styling, highlights your best features. Here's what Da Raborn, Michael Anthony Salon stylist, has to say:
One of my favorite cuts on a woman is a cute sassy pixie. It's a classic cut that can be styled edgy or soft, and it fits nearly anyone. Many women think they can't wear a pixie haircut – that they have the wrong face shape or hair for it. Sure, not everyone has the face of Audrey Hepburn or Twiggy. But with modifications to the very short cut, you can have a pixie that is just right for your face shape.
Make It Yours 
If you have a high hairline and feel you show too much forehead, you can add a longer bang. For a round face shape, longer hair on the crown can create the illusion of length. You can wear it swept to the side, parted in the middle or pulled straight back.
Then there is the undercut. The hair is cut very short on the sides and back and the top hair veils over the shortness. This versatile cut allows you to create many shapes when styling your hair. You can switch from edgy pompadours and quiffs to a more classic boyish-but-feminine style.
Try a Total Bold Style
Most of all, pixie cuts reflect confidence and can push you to be brave in your total look. Often my clients have told me how they find it liberating and they have fun being bold with their whole style – not just the hair, but their makeup, clothes, and even shoes! As one client described it, since she couldn't "hide" behind her long hair anymore – and had extra time she used to spend with the blow dryer – she came out-of-her-shell and embraced what she had beyond just the hair.
There are many ways to take the plunge into shorter pixie-like cuts and shapes (and, remember, hair does grow back). If you want to try a short and sassy haircut that has an edge, talk to your stylist for recommendations. 
Be Daring!!!
Da Raborn
---
Michael Anthony Salon DC is considered by many to be the best in the entire DC metro region. We are passionate about doing hair and work with each and every client to create a look that is right for them. Led by Mickey – aka Michael Anthony – each of our stylists is a highly trained professional. Schedule an appointment and find out for yourself!