Posted by Mickey B.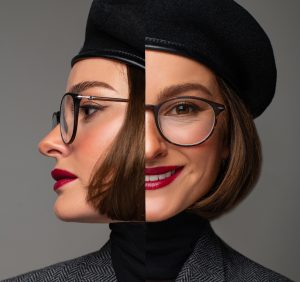 How do I know what face shape I have? What are the best hairstyles for my face shape? This two-pronged question is an important one to ask your stylist before you commit to a new haircut.  Whether you have a round face, a triangle face shape, or even something more specific such as a narrow forehead and a wide jaw, Mickey and all the stylists at Michael Anthony Salon know exactly what to do. We can help you match your face shape with cuts, colors, and styles that will always bring forward your best look.
When new clients come into the Michael Anthony Salon for their very first appointment, we often hear a lament: "How do I tell what face shape I have?"  Once that is determined, there's the much bigger question having to do with finding the perfect hairstyle for their particular face shape. Though some consider oval to be the "perfect" face shape, there really is no such thing as a "perfect" face; there are many face shapes, and they are all good. Our goal at Michael Anthony Salon is to style your hair in a way that enhances your unique features.
Here are a few things you should know about face shape:
There is a whole range of face shapes that correspond to geometrical shapes, the most common of which are: oval, square, rectangle, round, triangle, and heart.
Many different types of face shapes will work well with any number of styles. We can give you several options once your face shape is determined.
An "oval effect" can be achieved on almost any face shape with the right haircut, color treatment, and style.
Here are some of the ways we can customize your style for your face shape. The fullness of a "round" face can be narrowed by a longer, sleeker style that emphasizes length over width. The length of an oblong or rectangular face can be filled out with well-placed soft curls or waves or by adding volume to a hairstyle. Sometimes shortcuts, like the Power Pixie, work really well on narrow faces. For a triangular face (one with a wide forehead and a narrow chin), we can achieve the "oval effect" with a professional cut and style that adds fullness at, or just below, the chin line. In addition to the cut and the styling, color treatments, such as the skilled application of lights, darks, and highlights, can help to achieve the look and feel of depth, volume, and dimension to accentuate your features in the very best way.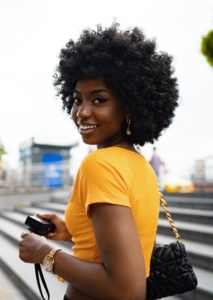 If your hair doesn't naturally have the texture or volume necessary to cut it into the perfect shape for your face, our stylists have great solutions to overcome those limitations. Ask your stylist for suggestions about color services and special products and treatments for straightening, curling, repairing, and volumizing your hair. We have all the resources you need to achieve the look you desire for your face shape.
Enjoy your hair!
Mickey
---
Michael Anthony Salon DC is considered by many to be the best in the entire DC metro region. We are passionate about doing hair and work with each and every client to create a look that is right for them. Led by Mickey – aka Michael Anthony – each of our stylists is a highly trained professional. Schedule an appointment and find out for yourself!