Posted by Mickey B.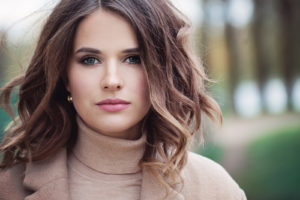 Spring is just around the corner! As I anticipate the long-awaited seasonal changes – fresh new colors and smells, warmer days and nights – I think about hair. It can be a busy time for hair stylists. After a cold winter and constant blow drying, curling or flat ironing, your hair can look dry and faded. Now is the time to show your tresses some love. Here are a few hair care tips you can use.
Deep Conditioning
Your hair may have become dry from the lack of moisture in the air during winter. Typically, that leaves hair looking dull and lifeless, needing a little zest by the time spring arrives. The remedy I usually recommend is a deep conditioning treatment in the salon.
A deep conditioning treatment not only adds moisture to the strands but also strengthens your hair to help prevent split ends. When hair is dry, it breaks easily, while moisture-ridden, nutritious hair improves elasticity. Ask your stylist to incorporate this treatment into your next cut or color appointment to revive your hair from the winter blues.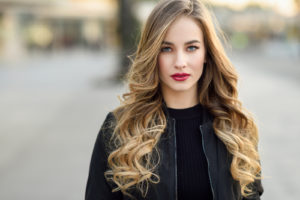 Smoothing Treatments
If you are looking to revive your hair and prepare for the upcoming high humidity frizz season, a Brazilian Blowout may be the perfect solution.
A Brazilian Blowout will:
Add shine
Protect your color
Give you frizz-free hair for 12 weeks. (Note: the service can last longer for clients who do not use shampoo daily.)
This is a smoothing, not a straightening treatment. The treatment reduces curl and results in more manageable hair. The bonus is that there is no downtime, meaning you can get your color touched up during your blowout appointment or wash your hair on the same day. Find out more about the Brazilian Blowout treatment or ask your stylist.
"Love my Brazilian Blowout! My hair has never looked better."
Spring Hair Care
During winter, scarves, hats, and other winter accessories inhibit us from wearing our hair the way we want; now it's time to shed those items and embrace our favorite trendy styles. There are some wonderful looks for men and women this season in both cuts and styles. Talk to your stylist about ideas you have and be prepared to hear their thoughts on what would look best on you. Also, ask them to show you how you can achieve tousled, textured looks at home.
Tip: If your hair is damaged from the chilly, dry months, be sure to schedule an appointment soon. Unsure of your hair's health? Look out for these signs of damaged hair.
The warmer weather always inspires me to play with new looks, cuts, and colors. I hope it does for you as well.
Enjoy your hair!
Mickey
---
Michael Anthony Salon DC is considered by many to be the best in the entire DC metro region. We are passionate about doing hair and work with each and every client to create a look that is right for them. Led by Mickey – aka Michael Anthony – each of our stylists is a highly trained professional. Schedule an appointment and find out for yourself!