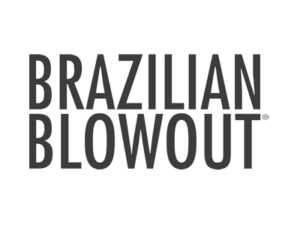 Brazilian Blowout is the choice of celebrities, beauty experts, and stylists worldwide. Why? Because the Brazilian Blowout Smoothing Treatment results in frizz-free, controlled, and velvety hair. What's not to love? After the salon treatment, Brazilian Blowout offers a great selection of innovative smoothing products for your ongoing hair care routine. See answers to three frequently asked questions about this line below.
What Is The Brazilian Blowout?
Brazilian Blowout incorporates breakthrough technology into customizable smoothing hair treatments. The stunning results of this service aren't the only advantage; the added health benefits that nurture your hair during and after the treatment make Brazilian Blowout the hair smoothing treatment of choice.
Following a treatment, you will see a visible improvement in the condition of your hair as the protective protein layer used around the hair shaft eliminates frizz and smooths the cuticle. This hair smoothing treatment actually makes your hair healthier.
How Long Does a Brazilian Blowout Last?
With proper hair care, the treatment results in approximately 10-12 weeks of smooth, frizz-free hair. The best part? After you leave the Salon, your hair is good to go. Wash it, go for a run, or throw it in a high ponytail; your hair is officially frizz-free.
What Does The Brazilian Blowout Cost?
The price of the Brazilian Blowout depends on the stylist applying the treatment. See the Stylists' pages for individual prices: Mickey, Da, Collin, and Kendra. For first-time Brazilian Blowout appointments, you will also head home with a complimentary shampoo and conditioner.
And when scheduling, unlike many other smoothing treatments, you can come in for a Brazilian Blowout and other services, including color and highlights, on the same visit! Don't forget about Frequent Dryer Miles! Sign in to the Client Care Center to find out if you have enough miles for treatment.
Whatever your hair type, be it kinky, curly, or wavy, save styling time with Brazilian Blowout. Book a Brazilian Blowout appointment, today!
Is Your Hair Breaking?
Brazilian Blowout doesn't only offer a smoothing treatment but provides a solution to dry, split ends. Find out more about Brazilian Blowout Split End Correction Treatment.
REWIND by Brazilian Blowout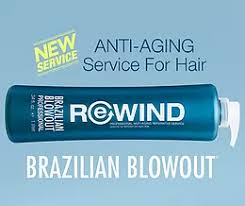 If your hair is showing signs of aging, or years of structural or mechanical damage, ask about Brazilian Blowout REWIND to maintain the beauty of your hair. Brazilian Blowout REWIND is specially formulated for aging and damaged hair. As you age, your hair may change texture as well as color. Years of chemical treatments and mechanical damage can leave your hair brittle and unmanageable. Brazilian Blowout REWIND can restore a youthful luster to your hair and bring back its resilience. Learn more about Brazilian Blowout REWIND.