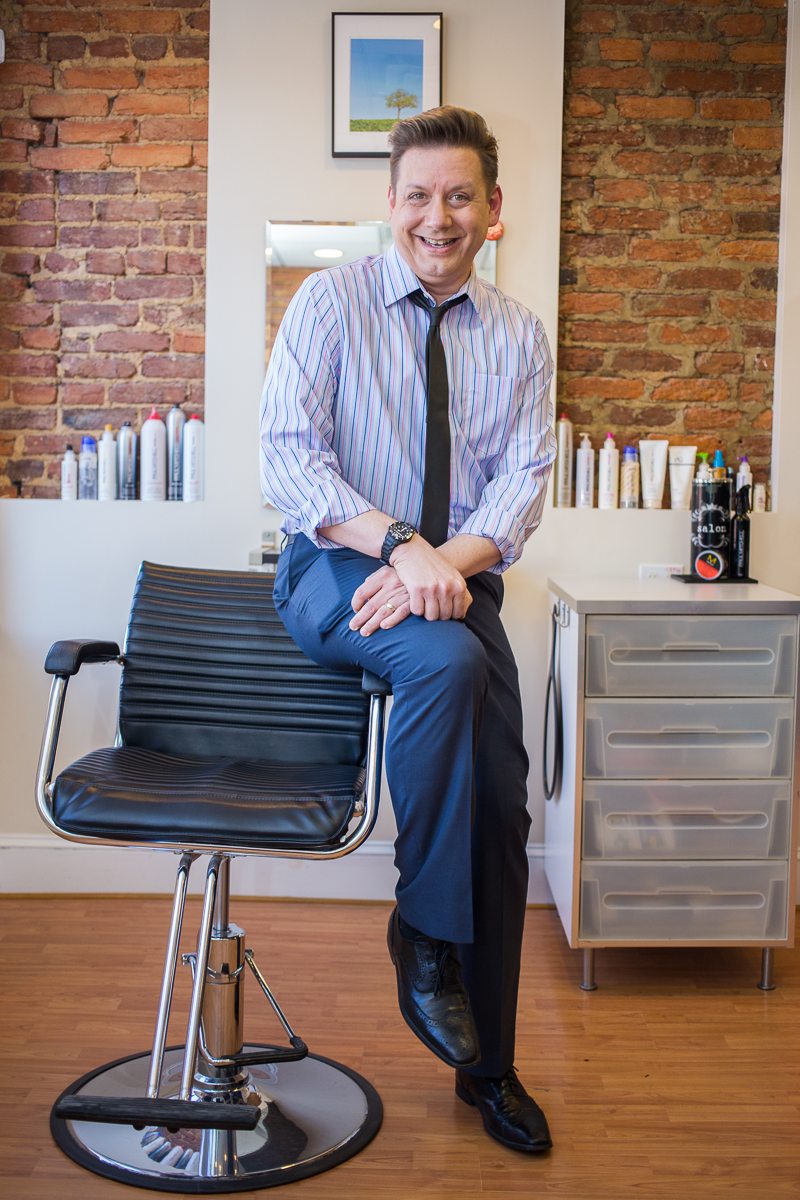 Mickey's career started over 30 years ago in Florida and moved north to Washington, DC, in 1991. Clients include prominent men and women working in the halls of Congress, the various executive branches, K Street, entertainment, and long-time residents of Capitol Hill. Mickey has a loyal following of clientele who appreciate his exceptional skills, personal service, and zest for life.
Request an appointment with Mickey Bolek now!
In addition to working with clients, Mickey is an award-winning educator, having trained other hairstylists in the latest cutting, styling, and coloring techniques. His work has been featured in several nationally televised special events.
Especially meaningful to Mickey are the Best of DC awards that the Salon has been winning since 2010 because these can only be achieved when clients and the public vote for their favorites. In 2022, Mickey won Best Hair Stylist in DC, and Michael Anthony Salon won Best Hair Salon in DC, in Washington City Paper's Best of DC Readers Poll, for the 13th straight year of winning recognition among the top three salons in the entire DC metro region.
Here is what a few of Mickey's clients have to say…
"Mickey, no one cuts my hair with the precision and flair that you do. Love it!"–Marilu

"My new "do" is great…thanks to Mickey. A big change and I couldn't be happier."–Alison

"Wonderful as always!! Great service, great color & cut 🙂 Best hair care on The Hill!" –Lara

"Mickey Bolek is the BOMB!"–Heather

"Hair looks GREAT! Thank you Mickey. See you in 6 weeks!"–Nancy

"As usual, the cut and color were unbelievable! Mickey strives to listen carefully to the "look" I want. His color techniques are sheer perfection and custom-blended each time I go. Just when I think the end result couldn't be better, he surprises me with yet another technique that makes the color pop!"–Beverly

"Mickey and his team never fail to deliver a wonderful experience."–Brett
Request an appointment with Mickey Bolek now!
If you LIKE Mickey, too, or like what you see here, use the social media SHARE buttons on this page and tell your friends!