Posted by Mickey B.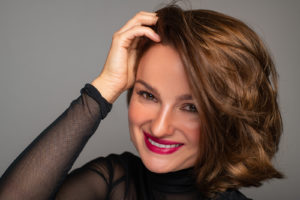 Are you thinking about updating your hairstyle? You may be wondering if you should choose a new single-process color or enhance your hair with highlights. Which one would be better for your hair? When it comes to hair color, there are so many options that it can feel overwhelming. To make the right decision, you need expert advice you can trust. 
Benefits of Single-process Color
Single-process color can be ideal for people looking to change their base shade or cover grays. This option allows you to go several shades lighter or darker than your natural hair color. In addition, it can add warmth and richness to tresses. There are two levels of single-process color: semi-permanent and permanent. Each level varies in strength and affects how long it will last. Single-process color is also an excellent choice for individuals with short hair that cannot be easily highlighted.
With its uniform nature, root problems and fading can be a consistent concern. You will need to visit the hair salon regularly to keep the color even. Most of our clients find that touch-ups are needed every four to eight weeks.
Benefits of Highlights
Highlights can help enhance your hair with lighter strands alongside your natural hair color. Different techniques can be used to create the highlights. The type of technique your stylist recommends will depend on your hairstyle and upkeep. Foil highlighting is one of the most popular techniques to get many different shades for a natural look. The balayage technique "paints" the color on with a brush, creating a beachy type of style with a low-maintenance finish.
You can also choose between partial or full highlights. What is the difference? Partial highlights are done through the front and sides – think face-framing. Full highlights are done throughout the hair, including the back, and underneath parts.
With highlights, you can also create various looks, such as an ombre or that natural-out-in-the sun look. Highlights add more dimension to the hair and provide for a wide array of creativity. Highlights are most suitable for individuals who are committed to keeping up the health of their hair. If your hair has few layers, highlights can be a flattering choice. Unlike single-process color, highlights can last up to three months without a touch-up.
Still Undecided? Talk with Your Stylist
The best way to determine if a single-process color or highlight appointment is better for your hair is to talk it over with a stylist at your next haircut appointment. You may not need to choose. It is possible to have both. At Michael Anthony Salon, the expert stylists can discuss your hair goals and help you select the best option for you. No matter which option you choose, we can help you look and feel your best.
Request an appointment today and
Enjoy your hair,
Mickey