Posted by Mickey B.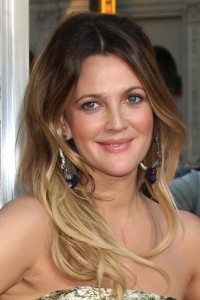 Have you seen "that hair color" but aren't sure what it's called? You know, the kind that fades into a slightly lighter or darker color.
Oh! Why, of course…
Ombre!
Ombre is a beautiful hair-color effect that is widely seen on celebrities and is a fabulous look for the stylish fashionista, student, or hip and trendy woman of any age. When you watch the celebs for fashion, pay attention to their hair, too! Hair is the greatest accessory going.
Roots Are In!
Well, yes, but not without some professional help! Skip the not-so-attractive contrast between dark roots and light ends that happens as your highlights or color treatment grows out. Ombre elevates the contrast to an art form by adding layers and strands of darker and lighter color in a way that creates a totally natural and high-style look. Drew Barrymore has really popularized the ombre look in the U.S.
Long, Short, Medium Hair
Long, medium, short… whichever hair length yours happens to be, ombre can look beautiful on your hair. If you're a brunette your ombre will fade into a lighter shade. Ombre can be done throughout the ends of your hair or for a more subtle, toned-down look it can be placed strategically in a few sections. It can look beautiful when placed around the face. Ombre can add to your style by letting colors peak through or by simply putting a spin on things.
The Beauty of Balayage
Balayage is a hair-coloring technique that comes to us from Paris, the fashion capital of the world (so you know it's gotta be good, right?).
Balayage allows a stylist to work as a true artiste – your hair becomes the canvas and the color brush is like a paint brush. Your stylist will "paint" on your highlights using the freehand technique. The results are beautiful and very natural looking.
Balayage is a great solution for transitioning hair through a "grow out" period or making it possible to go longer between color treatments.
Balayage won't need to be touched up or maintained as much as other hair color techniques because the look is very natural, as though you were born with it or just spent a lot of time allowing the sun to kiss your hair.
Foil-highlighting is still a great option for highlighting your hair but balayage brings in yet another way to go about it, depending on the look you want to achieve. Wondering if it's right for you? Next time you come in, just let your stylist know you have questions. He or she will listen and give you a professional perspective on your personal color preferences and discuss an at-home haircare routine once you receive any new color treatment.
As always…
Enjoy your hair!
Mickey