Posted by Mickey B.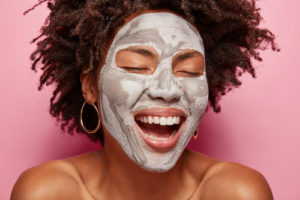 Sometimes responsibilities and certain life events can cause any of us to neglect our personal needs. The stress can become too overwhelming and affect physical and emotional well-being. Self-care can help you manage stress and avoid burnout. Here are some ways you can practice self-care before you reach your stress limit.
Pamper Yourself to Relieve Stress
One of the best ways to take care of yourself before reaching your stress limit is to pamper yourself. Schedule some time every day to indulge in activities that nourish your hair and body. Put on music and take a relaxing bubble bath. Deep condition your hair and deep clean your pores with a facial mask. Nourish and smooth your skin with lotion.
Take a pumice stone and scrub dead skin from your feet before applying foot cream—file and buff your nails. If you can't schedule a professional massage to help you relieve stress, consider exchanging back and neck rubs with someone in your household. By taking time to pamper yourself, you can feel refreshed and renewed to tackle anything going on in your daily life.
Work Out Stress
Exercise can help you burn off any tension in your body and relieve stress. Whether you are taking a walk around the neighborhood, dancing around the kitchen, or lifting weights, physical activity can boost your mood and help strengthen your immune system. The repetitive motions involved in exercise can help take your mind off your troubles and give you a much-needed timeout.
Aim to get at least 30 minutes of moderate exercise every day. If a demanding lifestyle prevents you from getting a full 30-minute workout, break it down into three 10-minute workouts instead. Ease into any new workout routine and increase your efforts gradually. By maintaining a consistent exercise routine, you can help prevent burnout while improving your overall health. Of course, before starting any new exercise regiment, be sure to consult with your physician.
Sleep Off Stress
Adequate sleep is essential to help prevent stress from becoming overwhelming. During the night, your body works to repair itself from damage done during the day. If you don't get enough sleep, it can make you irritable and compromise your immune system. Your body will perform at its best when you get at least seven to eight hours of sleep each night.
If you have trouble sleeping, there are a few things you can do to help yourself get a good night's rest. Go to bed at the same time each night and wake up at the same time each morning. Turn off your phone and other electronics an hour before you go to bed. Reduce your caffeine intake at night. Avoid doing any work in your bed at night and keep your bedroom dark and at a comfortable temperature.
Laugh Away Stress
Let's face it. Life has been overly full of bad news and negative thinking for way too long. Even though the issues may remain in place, find something that strikes your funny bone – every day – and just let yourself crack up and see the humor. If you can engage a family member or even a zoom friend in the silliness, you may laugh even harder! Too much darkness is hard on you and everyone whose life you touch. Lighten up and see the fun and funny side of life.
Take a few deep breaths and remember to …
Enjoy your hair,
Mickey
Professional Salon Care Treatment
If stress is negatively impacting you, take a break and visit our team at Michael Anthony Salon. We provide soothing shampoos and relaxing conversations in a stress-free environment, all while going the extra mile to protect everyone's health and well-being. And then with our haircuts, styling services, highlights – or whatever hair service you come in for – you will leave looking gorgeous and feeling your best. Contact us today to book an appointment.