Posted by Mickey B.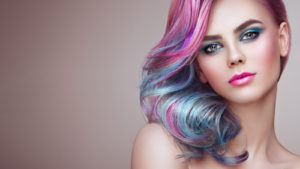 Fall is a great time for a change. Whether it's our clothing, hair, or physical lifestyle, we can all use an occasional update. This year's hair colors offer stunning options. Blends, highlights, and undertones add to the array of rich mahoganies and ashy blondes. See if any of these trending colors are just right for you.
Bronde, introduced a few seasons ago, remains a leading fashion color. The unique blend of brown and blonde results in beautiful, rich hues.
Caramel highlights will frequent many heads of hair this season. Whether you want partial or full highlights, the silky caramel adds seamless pops of color throughout a rich brown base.
Dark Chestnut with Red Undertones. It's all about dimension these days, and a pop of color can dramatically add to your current style. If you love your current base color and don't want to deter from what has been working for you; don't. But consider adding a few pieces of rich burgundy or auburn for dimension's sake.
Rich Chocolate. Leery of incorporating any variety of highlight or undertone? Choose a stunning raven black or dark chestnut – and get a head-turning hairstyle at your salon while you're at it.
Transition your sun-kissed blonde locks to a deeper, ashy blonde. Extremely trendy, this color varies anywhere from slight ash to silver hues.
Mahogany or a Soft Auburn. This is the season to give red a try. Look for inspiration in magazines and Pinterest for shades of red you like.
Which Hair Color Is Right For You?
At the end of the day, always consult your stylist. Your stylist will add perspective when it comes to determining which New Hair Style is right for you. And as always:
Enjoy your hair,
Mickey
---
Michael Anthony Salon DC  is considered by many to be the best in the entire DC metro region. We are passionate about doing hair and work with each and every client to create the look that is right for them. Led by Mickey – aka Michael Anthony – each of our stylists is a highly trained professional. Schedule an appointment and find out for yourself!