Posted by Mickey B.
The cold months are upon us (brrr…) so it's time for cute sweaters and layered looks that will make you look like you've just stepped out of the pages of Elle…or GQ. With all the fabulous fall and winter clothes we're sure you'll be wearing this season, don't make a fashion faux pas and skimp on fabulous hair.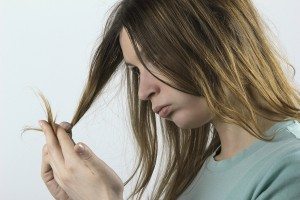 Hot showers, frigid outdoor temperatures, and indoor heating are a recipe for dry, depressed hair that looks like it has a case of the blues. It can happen to the best of us, but have no fear. We have just what you need to beat the dry hair blues!
This is also the time of year that you may be thinking of great gifts for others. For that reason I'm going to talk more about specific products here than I usually do. So take notes!
Moisture and Conditioner
As you may know, Michael Anthony Salon is a full Michael Anthony Salon DC Focus Salon. A leader in hair care, Michael Anthony Salon DC knows hair! The Awapuhi Wild Ginger line of products is great this time of year. Specially formulated with Hawaiian Awapuhi, it balances the hair's moisture and works to prevent the loss of moisture. The result? Beautiful, shiny hair that is free from dryness. You (and whoever you gift it to!) will love love love it.
Oh, and don't you just hate that static your hair seems to get each and every winter? If you've had enough of looking like you just stuck your finger in a light socket, Michael Anthony Salon DC's original conditioners are formulated to actually prevent static. We use them ourselves and can't say enough good things about them.
Come on in and let us pamper you with a decadent deep conditioning treatment. Just like a massage for your body, sometimes your hair needs some pampering too. (And why not pick up a Gift Card (or 2 or 3) when you stop in, and plan a hair-spa-day-out with your best friends in the new year?)
Michael Anthony Salon DC's Awapuhi Wild Ginger Line
If you're more of a sulfate-free kind of guy or gal, it just so happens that Michael Anthony Salon DC's Awapuhi Wild Ginger shampoo was voted one of Allure's Best of Beauty Award Winners. Sulfates are detergents, and for many they result in dryness and dullness. Winter is a great time to skip the sulfates and focus on moisture. What makes the Awapuhi Wild Ginger shampoo so beautifully unique is that even though it's sans sulfates, it also has the magical ability to still produce a great lather all while strengthening your hair and protecting that gorgeous color.
Styling Products
The Awapuhi Wild Ginger line also features some innovative styling products such as the Texturizing Sea Spray. While it's a favorite for summer when it comes to that just-got-back from the beach look, it also works great to bring out the bounce in your curls and waves with a diffuser in the winter time. For mornings on the go where you just had to sleep in a few more minutes and now you're running late, a diffuser can be your best friend. If you have curly or wavy hair, ask your stylist about styling options, and we'll gladly spill all the beans on styling tips.
The Hydrocream Whip is an option to give you that va-va voom you're looking for. Hair with beautiful volume doesn't have to look frizzy or lack movement. This product will give you natural-looking volume. You don't have to tell anyone that you used a little assistance. Your secret is safe with us!
If your hair is in need of a little pick-me-up, give us a call today so we can pamper it to perfection. Not sure what shampoo and conditioner is right for your hair? We've got you covered with the best products on the market and can't wait to assist you with your questions and concerns.
Enjoy your hair!
Mickey