COVID-19 update: Michael Anthony Salon is open and serving clients safely on an appointment-only basis. We ask that you request assistance when shopping for products during your visit.  To request any products between visits, please email info@michaelanthonysalondc.com. 
Michael Anthony Salon uses only the best in professional hair color and products. Our primary hair color line comes from Keune Haircosmetics. For take-home products, we carry a full array of professional salon-quality shampoos, conditioners, and styling products suited for all your hair care needs. Read below to learn more about the products we sell at the salon. Ask your stylist which products are best to maintain your hair between salon visits.
We also keep an assortment of brushes and smaller tools and accessories in stock. While we do not usually keep in stock larger hair equipment and accessories, such as curling irons and blow dryers, we can special order them and have them ready for pick-up most often in one or two business days. The same is true for any professional salon retail products we do not keep in stock.
All products sold at the salon are of professional salon quality and most are authorized for sale in professional salons only. Always be sure to purchase any professional salon products in an authorized salon in order to guarantee the quality of the products you buy.
Keune Haircosmetics
Keune Haircosmetcs is our primary line of professional hair color. Whether you are looking for highlights, root-touchups, or all-over color, our salon professionals will formulate the color that is right for you with both permanent and demi-permanent color from Keune.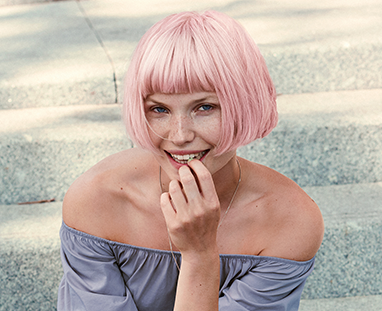 The permanent color features gorgeous, inter-mixable shades, offering supreme conditioning, luminous shine, and 100% coverage. The demi-permanent color creates soft, natural tones with remarkable shine, versatility, and demi-permanent results. In addition to hair color by Keune, we also feature a wide variety of shampoos, conditioners, and styling products to meet your needs at home. Learn more about Keune.
1922 by J.M. Keune
1922 by J.M. Keune products are specifically made for men. Their hair care products provide the cleansing, conditioning, and styling essentials that will form the backbone for a man's grooming routine.
1922 by J.M. Keune products are designed to work together to optimize the care of hair, scalp, and skin. Learn more about 1922 by J.M Keune.
Brazilian Blowout
In addition to providing a variety of Brazilian Blowout services, we also have Brazilian Blowout products for sale at the salon.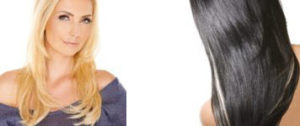 The Brazilian Blowout aftercare product regiment was developed for the purpose of extending the life of any Brazilian Blowout Professional Smoothing Treatment. Learn more about Brazilian Blowout.
REWIND by Brazilian Blowout
If your hair is showing signs of aging, or years of structural or mechanical damage, ask about Brazilian Blowout REWIND to maintain the beauty of your hair. Brazilian Blowout REWIND is specially formulated for aging and damaged hair. As you age, your hair may change texture as well as color. Years of chemical treatments and mechanical damage can leave your hair brittle and unmanageable. Brazilian Blowout REWIND can restore a youthful luster to your hair and bring back its resilience. Learn more about Brazilian Blowout REWIND.
Aluram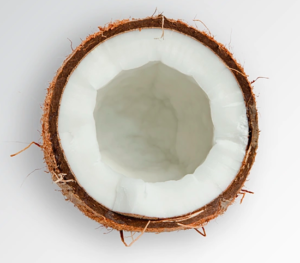 Keep your hair clean and looking beautiful with Aluram hair care products. Forget about hair products with harsh chemicals and ingredients whose names you cannot even pronounce and try worry-free hair care by Aluram. The secret to these "clean" hair care products is the coconut water base. Loaded with the nutrients hair needs, the Aluram line of hair care products is purely the most basic clean, and natural system for hair care. Learn more about Aluram.
Leaf + Flower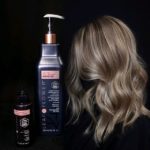 Fight frizz and restore vitality to your hair with Leaf + Flower products. These hair care formulas contain plant-based cannabinoid extracts to heal and prevent further damage to your hair. Correct damage from the environment, mechanical manipulation, chemicals, and other stressors. Leaf + Flower products are vegan-friendly, gluten-free, and cruelty-free with no artificial colors or harsh chemicals. The CBD complex used in these formulas leaves your hair and scalp feeling and looking healthier than ever. Learn more about Leaf + Flower.  
Olaplex
Free of silicones and oils, the revolutionary chemistry behind Olaplex links broken bonds in the hair before, during, and after chemical services. We use Olaplex as an optional add-on with color services or as a stand-alone conditioning treatment. We also have Olaplex No.3 (Hair Perfector), Olaplex No. 4 (Bond Maintenance Shampoo), and Olaplex No. 5 (Bond Maintenance Condition) for sale at the salon. Learn more about Olaplex.