Posted by Mickey B.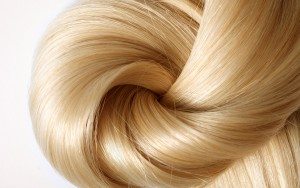 An upcoming night out on the town, holiday parties, inaugural galas and more – these are exciting events here on Capitol Hill in Washington DC, and you may have one–or several– coming up! We want to help you look your absolute best for these occasions and we're equipped with our team of passionate stylists who are ready to work their magic on your hair for the holidays.
The Updo
The possibilities are limitless when it comes to an updo. From dramatic coiffures with lots of cascading curls to a subtle and sweet chignon, the look that you wear on that special night has so much to do with what dress or outfit you'll be wearing. So don't hesitate to bring in a photo and show your stylist – we can work with you to coordinate the perfect look.
Half-Up
Maybe you prefer to keep your hair down, but still want something a little out of the ordinary. A half-up look with curls that softly sweep around your face will look beautiful with a strapless gown. This look is great for bringing attention to your peepers and cheekbones.
French Twist
Take a little inspiration from Europe with an elegant French twist. This look goes with just about anything and can even be worn at the office for a super sexy and sophisticated look. If you have side-swept bangs, they can complement the look nicely. Your stylist can tailor a French twist and modernize it with soft waves around your face. If you're choosing this for the holidays or a special event, adding fresh seasonal flowers can be the icing on the cake.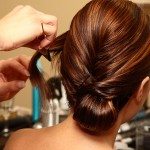 Stylish Chignon
A low chignon secured slightly to the side makes for chic elegance. This look is beautiful and highly requested for nights at the opera, fundraising galas, and various social events. Braids intertwined into this look can add interesting appeal while soft curls can also make an appearance into this unique spin on a classic chignon.
The holidays are right around the corner and as you know, this time of year can be an extremely busy and bustling time– so book your appointment soon to reserve your spot. We can't wait to help you create your signature look for your special event.
Enjoy your hair!
Mickey