Posted by Mickey B.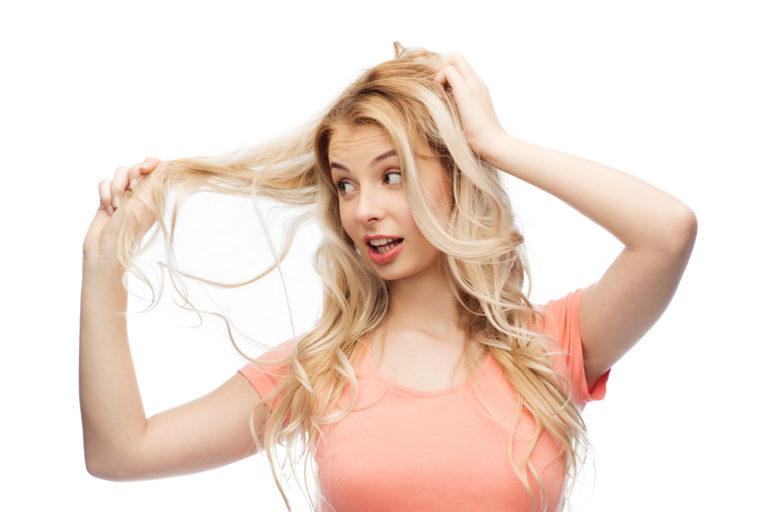 It's undeniable! We are now in the throes of summer. All those days spent enjoying the sun, pool and beach can wreak havoc on your hair. It's not easy to make damaged hair look healthy. So, why wait till that happens? You can keep your hair looking its best all summer with a bit of prevention. 
Here are some steps you can take to prevent unnecessary damage.
Conditioning
When scheduling your next appointment, you may also want to make extra time for a conditioning treatment. This deep conditioning will give your hair the extra moisture and strengthening properties it needs before heading off on your summer vacation.
You can also purchase an at-home deep conditioner for a do-it-yourself treatment. At-home treatments are also a great way to maintain your in-salon conditioning service.
Heat Protection
Heat is one of the biggest culprits of damage to the hair. Blow drying, curling irons, and flat irons can weaken the hair when not prepared properly. I recommend using products that have thermal protectants and UV filters. Thermal protecting sprays will give additional protection from irons, hot rollers and blow dryers. So, if you are using any type of iron to style, don't forget the spray.
Finishing
Finally, using an oil such as Marula Oil by Michael Anthony Salon DC is a good way to close the cuticle, add shine, and control frizz. It will be the "cherry on top" for beautiful looking hair.
You don't have to spend your summer battling damaged hair. Ask you stylist for recommendations – we look forward to seeing you soon.
Enjoy your hair!
Mickey
---
Michael Anthony Salon DC is considered by many to be the best in the entire DC metro region. We are passionate about doing hair and work with each and every client to create a look that is right for them. Led by Mickey – aka Michael Anthony – each of our stylists is a highly trained professional. Schedule an appointment and find out for yourself!