Posted by Mickey B.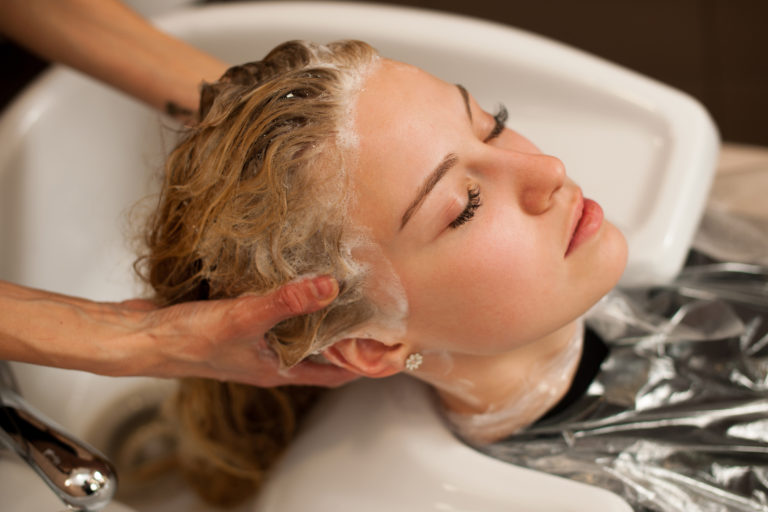 As a salon owner AND stylist, I hear much confusion from customers about proper tipping etiquette. Who should I tip? My stylist? The owner? The person who shampooed my hair? Times have changed and so have salons. Here is my best advice in response: 
Tipping Your Stylist
After getting a fabulous hair treatment – cut, color, conditioning, straightening – at your favorite salon, tipping your stylist for a job well done is an obvious step. The relationship with a hairstylist is developed through years of collaboration and deserves the respect and appreciation that tipping represents. Everyone agrees that tipping your stylist is the right thing to do. But for some, the whole art of tipping gets confusing – who and how much – when multiple people are involved.
Should I Tip the Person Who Shampoos My Hair?
Of course, you can. Your tip tells them how much you appreciate their work. The assistants provide a critical service and are an important part of the team. The shampoo service provides a relaxing experience for customers before their hair treatment. The assistants often help keep the salon schedule running smoothly. Michael Anthony Salon is well known for an exceptional shampoo service that is highly rated by our customers. If you're not sure how to split a gratuity between stylists and assistants you can request the advice of the receptionist.
What If My Stylist is the Owner?
The answer to this potentially sensitive subject is quite simple. Yes, you can. If you feel you have had great service there is no rule that says you can't tip your stylist, even if the stylist is the owner of the salon. This is one of those questions that might have come from a previous model for managing a salon business when owners took a percentage from the stylists. Today most salon owners who are stylists work for the business and are paid in the same way as the rest of the employees.
While tipping is not mandatory, it is greatly appreciated.
Enjoy your hair!!! 
Mickey 
---
Michael Anthony Salon is considered by many to be the best in the entire DC metro region. We are passionate about doing hair and work with each and every client to create the look that is right for them. Led by Mickey – aka Michael Anthony – each of our stylists is a highly trained professional. Schedule an appointment and find out for yourself!