Posted by Mickey B.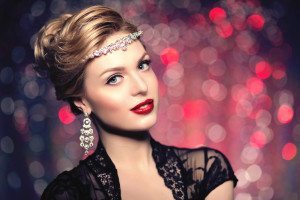 This is the time of year when we want our hair to look its absolute best. There are office parties, events with friends and colleagues, and holiday programs to attend. For some, there may also be the worry of "what mom will say if I go home for the family gatherings with roots or ratty ends?" It can be a hectic time of year. 
Not to worry. Your hairstylist is here to help.  Here are some tips to help you and your hair make it stunningly through the holiday season.
Don't Wait
First, if reading this blog reminds you that you need to make a hair appointment, STOP! Pick up the phone and call your salon NOW to make an appointment. Your stylist's schedule can get very full very fast at this time of year. Make sure to ask if there are special holiday hours that might help improve your chances to get a place on that schedule. If the times you want are not available, be sure to ask to be placed on a wait list.
Keep It Simple
Next, consider that this may not be the best time to make a drastic change with your hair. Change is good and we stylists do promote it…but we want you to look great for the holidays. Your stylist knows your hair and can give you the best advice on holiday styling. Trust him or her to work with you. Remember all those upcoming photos? No regrets or "what was I thinking?"
Go For Chic and Festive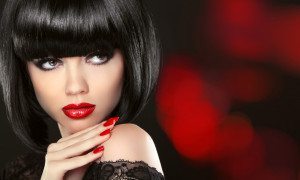 So what can you do to spice up your look for the holidays?
We know that your holiday hairstyling has to look great, both in person and in photos.  Your stylist has both the expertise and familiarity with your hair to help you choose the fabulous look you want!
All of us at Michael Anthony Salon DC want your hairstyle to rock the holiday season!
Enjoy your hair!
Mickey