Posted by Mickey B.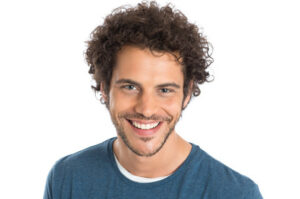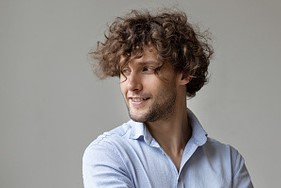 A new trend is sweeping the nation, thanks to K-Pop, TikTok, and one very iconic Major League baseball player: GUYS ARE PERMING THEIR HAIR!! 
Primarily seen on high school and college-aged young men, the new trend is fashioned after Edgar Martinez, formerly of the Seattle Mariners. That look, simply dubbed "The Edgar", originated among young Latin Americans in the southwest, in states such as California, Arizona, New Mexico, and Texas. The style's popularity is now spreading among other young Latinos in communities across the USA. The hair is cut very short on the sides and back, and has a very disconnected curly or wavy top. 
Another huge influence is the soft perm inspired by the K-pop boy bands, such as BTS, as well as several well-known Asian actors. Once mainly popular among Koreans and Korean-American young men, it is now being more widely embraced throughout the U.S. and Europe. Tik Tok's hashtags, #menperm and #mensperm, have acquired nearly 21 million views. As a result, this trending style for men is currently surpassing many others, primarily because of its exposure on social media. 
The curly and wavy-textured styles can be seen on guys exiting salons nationwide – and yes, from barbershops as well. Not all men have the right type of hair to pull this look off naturally, but with a bit of help from chemicals, the look can be achieved on straighter hair types. Curl Cult®, the newest technology in perming, allows the stylist to create soft, natural-looking curls without the smell or damage of traditional perm solutions. The protein-infused texture enables a perfect perm without sacrificing hair health. In fact, the rich amino acids leave hair soft and hydrated.
The new men's perms are far more natural-looking than their '70s and '80s counterparts. In the 1970s, when male perms first became popular, a typical perm for a guy was short curly hair with shorter sides. During the '80s, rock stars in "Hair Bands" took it to a whole new height, literally, with teased and sprayed long-haired perms. Curl Cult®, a non-damaging formula made with vegan ingredients, is a quick and easy service that creates a soft, natural-looking perm…and guys are just eating it up! 
Want to know if you can get the look?  Give us a shout and we'll get you rolling!
Enjoy your hair!
Mickey