Posted by Mickey B.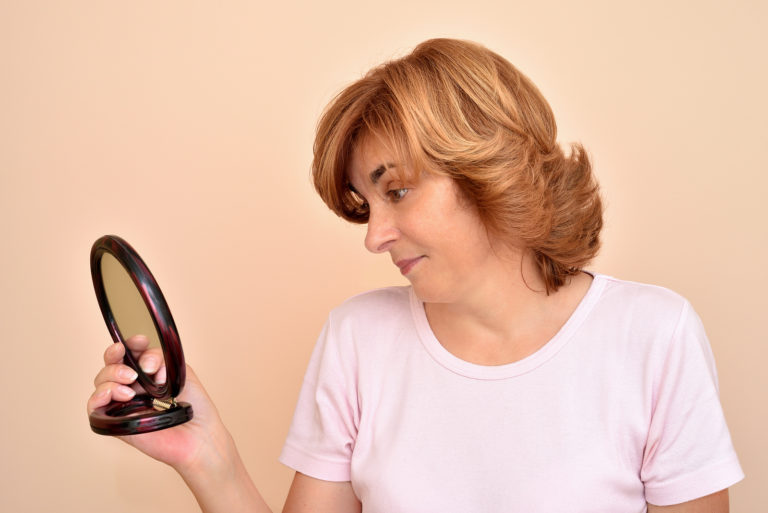 It happens from time to time. You go to your stylist with an idea of how you want your hair cut. You bring photos for inspiration and talk about what you like about those pictures. Your stylist executes a great cut and, TADA…just what you were looking for! But then, you get home and try to work with the new cut. You realize it just is not right for you. There is nothing wrong with the cut, but now it doesn't look like what you had in mind. 
What do you do now? Here are some tips to help you deal with the haircut that didn't work out:
The Haircut Doesn't Look Quite Right on You
Call your stylist and explain the situation. A modification of the shape is all it may take for the cut to fit you better. Sometimes adding a few layers or removing some extra bulk is all that is needed.
You Have Changed Your Mind
If you absolutely wanted that cute, adorable, short haircut but then had buyer's remorse, it gets a little trickier. Never fear – there are solutions that can help if your best option is to let it grow. Sometimes adding colors with a glaze or even a few highlights can totally change how a cut looks. You're Not Up To the Styling Challenge
If styling your new cut is the issue, we've got your back. Call your stylist and book a blow-dry appointment and ask for a lesson on how to manage your new look. And remember, hair grows!
Remember, when changing your look, trust your relationship with your stylist!
Enjoy your hair!    
Mickey   
---
Michael Anthony Salon DC, a Michael Anthony Select Salon, is considered by many to be the best in the entire DC metro region. We are passionate about doing hair and work with each and every client to create the look that is right for them. Led by Mickey – aka Michael Anthony – each of our stylists is a highly trained professional. Schedule an appointment and find out for yourself!