Posted by Mickey B.
Facebook and Twitter are on fire with news that Miley Cyrus chopped off her locks in exchange for a rockin' new hairstyle: A Power Pixie! She took it a step further and went with a new hair color – platinum blonde. Miley tweeted that she: "Never felt more me in my whole life." You know that feeling. You're thinking, "Should I cut my hair?"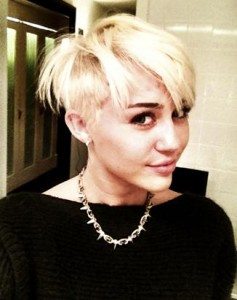 And you go for it. You get the perfect hairstyle and you know you look good and feel like a million bucks. The cut is perfect – it compliments the shape of your face and your hair color accentuates the color of your eyes. You feel confident, in control and powerful. Like a celebrity.
Miley isn't the first celeb to make a bold statement with a pixie cut. Anne Hathaway and Michelle Williams also opted for the big snip. They both had long hair and when they got a pixie cut they looked gorgeous. My favorite pixie of all time was worn by Linda Evangelista.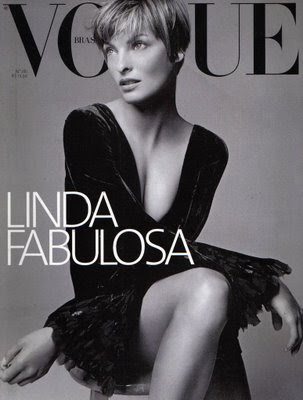 When Linda stomped down runways and appeared in music videos with her new pixie hair style, she exuded class and confidence. Ever since I saw Linda wearing that great new hair style, it has been an iconic look for me. I mean, look at her. WOW! Linda Fabulosa is right!
I have a few clients who already wear pixie cuts and Miley's new look made me wonder if they had the same "wow" feeling about how they looked. I knew they liked the shape and the way it framed and hugged their face. But I wanted to know how it made them feel. So I talked to Cynthia, one of my clients who has a pixie cut.
She told me that her hair style made her feel like: "The 5 C's: Cool, Clean, Collected, Confident, and Competent." Another client told me she felt "Daring".
Here in Washington DC, there are many professional, high profile women who would look great with a Power Pixie. In fact, I'm thinking of a few of our clients right now who would definitely rock this hip hair style. They'd feel fashionable, daring and empowering all at the same time.
So if you're asking yourself, "Should I cut my hair?"come into the Salon and we can talk about it. You too can leave the Michael Anthony Salon feeling "cool, clean, collected, confident and competent."
Enjoy your hair!
Mickey