Posted by Mickey B.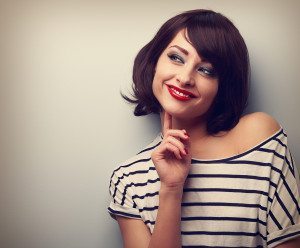 Spring is just around the corner! As I anticipate the long-awaited seasonal changes – fresh new colors and smells, warmer days and nights – I think about hair. It can be a busy time for hairstylists. Our clients are looking for ways to switch things up – a brighter blonde, highlights for their darker tones, or a new and different hairstyle.
Spring is the season to have fun with your hair. Cutting your hair into a shorter layered bob or a sassy pixie to get ready for warmer days can be transformative. By simply adding bangs to longer lengths you can change up your whole style. The possibilities are endless.
Here are some trending hairstyles for this year's spring and summer seasons. Your stylist can help you decide whether they will work with your hair and your lifestyle.
Balayage highlights are continuing to be the big trend this spring and summer. These hand-painted highlights give the hair a more natural look and grow out without the hard demarcation of a foil highlight.
The LOB (long bob) with some layers is an excellent way to have easy-going hair that has many styling options. This cut looks great straight, wavy, or curly, and can be long enough for a ponytail.
Whatever your lifestyle, whatever your preferences, at Michael Anthony Salon DC we want to help you find the perfect way to express yourself through your hair and hairstyle. Schedule your next appointment and we'll be ready to style your new spring look!
Happy Spring! And, as always,
Enjoy your hair!!
Mickey