Posted by Mickey B.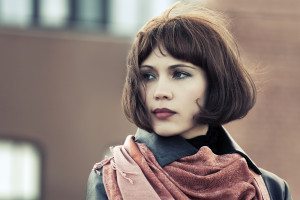 There's something transformative about the change of seasons. New schedules, wardrobes, energy. Take hair, for example. As fall approaches, our clients are looking for a makeover, a super cool new look. For some, this involves some pretty significant changes in length, color, and style…and a challenge for stylists.  
When the new season demands a new look, you rely on the professionals to translate your vision into something wonderful. Whether you are looking for a clean trim to make your hair look healthier or a daring, low-maintenance cut, you want your stylist to craft a look that is best for you.   
Hair makeovers for big change…
Clients that opt for big changes in length and style often start out by telling their stylist how nervous they are. This is the moment when a stylist listens. Clients looking for change bring lots of information to the session – a vision of a bold new look, a problem with styling they want to be fixed, or even a desire for a new hair color. 
Pictures are always helpful and we love it when you show them. But the perfect haircut and style for you is hard to find on just one head in a magazine. So, bring pictures of different looks and tell your stylist what you like about each. It may be the color, or the length, or the style of the cut.
Then the stylist uses his or her expertise to translate that into something wonderful.
Here's how it works…
Your stylist wants to work with you to create something that gives you the change you are looking for while making sure the new look complements your face shape and hair type.
Face shape. We all have one. Is the cut or hairstyle right for your face shape? As professional stylists, whether we are cutting or coloring we are always looking where to add or remove weight or fullness, or add dark or lighter colors to achieve a look that complements your face shape.
Hair type. Will the cut or style work with my hair type? Different types of hair have different needs and require individualized care – styling techniques and hair care products – that caters to each.
When it comes to change – big or small – good communication is essential to get the look you want. Your stylist can translate your ideas and desires into a shared vision of what looks good on you. The chances are that your new look will be exactly what you hoped for or better than what you could have imagined.
Is a hair makeover in your future? At your next appointment, talk with your Michael Anthony Salon DC stylist.
Enjoy your hair!
Mickey