Posted by Mickey B.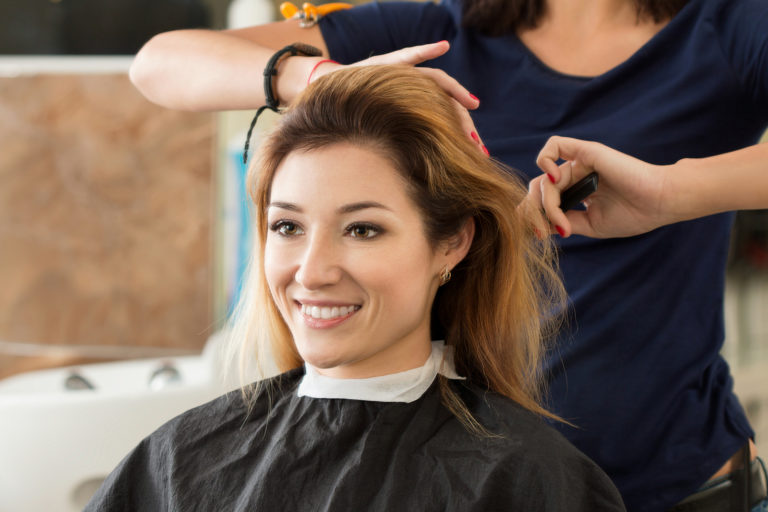 A new client is sitting in my chair with a complaint about their last haircut. They want me to fix the "bad haircut." Years of experience have helped me develop my approach. I ask questions. I want to know the specifics. What is it about the cut that you do not like? Is it the length? Are the layers too short or too long? Did you want layers? 
There's more to my approach.
While asking these question I use a comb to get a sense of what the previous hairdresser might have been trying to achieve. I lift the hair to check out the technique. Sometimes it is just poorly executed, but most often there is nothing technically wrong with the cut. I have to conclude that it was just not the right cut for that client.
Here is how you can avoid getting a good haircut that is "bad" for you:
Pictures are great!
They give us an idea what you have in mind for your look. Bring several pictures that show different things you like to customize your look. The perfect look for you will probably not exist in one image. You may like the bangs of one look, the length of another, the layers or color in other pictures. Put all of these together, and there's a good chance it will be the perfect look for you!!
Know what you want.
If it is your first visit with a new stylist, don't tell them to do what they think is best. We are not psychics. We work better as a team and depend on your input and feedback to make sure that we know what you want. Believe me, this team approach – you and your stylist – is crucial to the success of your service. Save the "do what you feel" until after you build a relationship with your stylist.
How do you style at home?
Quite often the problem may not be the cut. It could be a styling issue. Think about these questions:
How often do you blow-dry your hair?
How frequently do you shampoo?
What are a few ways you describe your life style? (casual, outdoorsy, social, soccer mom, dance club diva, reserved, outrageous …)
What is your career or the way you spend most of your waking hours?
How invested are you in maintaining the look you want?
Be honest with yourself and your stylist about how much time you have available for at-home styling on a day-to-day basis. All haircuts require at least some minimal at-home styling, but some more than others. Knowing your lifestyle and daily routine will help your stylist figure out what will work best for you. If you struggle with how to style your hair at home, ask your stylist to share techniques. We are here and happy to help.
Communication is the key to keep you from getting a good cut that does not work for you.
Enjoy your hair!  
Mickey   
---
Michael Anthony Salon DC is considered by many to be the best in the entire DC metro region. We are passionate about doing hair and work with each and every client to create the look that is right for them. Led by Mickey – aka Michael Anthony – each of our stylists is a highly trained professional. Schedule an appointment and find out for yourself!