Posted by Mickey B.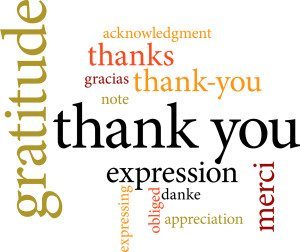 When I began my career one of the first things I was taught was not to discuss politics, religion, or sex. Well, I blew that one right away. What fun would it be if you couldn't have interesting discussions during a visit to the hair salon? Isn't that part of the salon experience? Great hair, People magazine, and some good chatting. 
Aside from the interesting discussions, there are many other meaningful conversations to be had. At Michael Anthony Salon in Capitol Hill, DC, we value the relationships we have developed with our customers.
When You Can Trust Your Stylist…
Each time a client sits in a stylist's chair they are putting their trust in that stylist. Trust in the stylist's technical ability, eye for shape, and artistic know-how. Clients also put trust in us with the mood and conversation they bring to each appointment. They trust that we will listen to their daily happenings as well as deep personal issues affecting them and feel safe that it will be between the two of us. They trust us with family problems, parenting challenges, and relationship hurdles. You name it; a stylist has probably heard it. We are a place of refuge for many and work hard at maintaining a safe and comfortable environment.
…Bonding and Sharing are Mutual!
What most clients don't realize is that the same can be said for them. The bond that is formed between a client and his or her stylist is a special bond that also allows the stylist to share with our clients things that are meaningful and personal. I am not sure how we would get through a day without sharing life stories and the advice or support that follows. We have each other as a captive audience and outside of great hair, the conversation can be magical.
This blog post is not about a "how-to" or a "where to" get something. It is my opportunity to say THANK YOU to all of the salon clients who invest so much trust in their stylists and allow us to do the same. I look forward to the year ahead and the chance to continue being your favorite salon!
Enjoy your hair!
Mickey
---
Michael Anthony Salon DC is considered by many to be the best in the entire DC metro region. We are passionate about doing hair and work with each and every client to create the look that is right for them. Led by Mickey – aka Michael Anthony – each of our stylists is a highly trained professional. Schedule an appointment and find out for yourself!