Posted by Mickey B.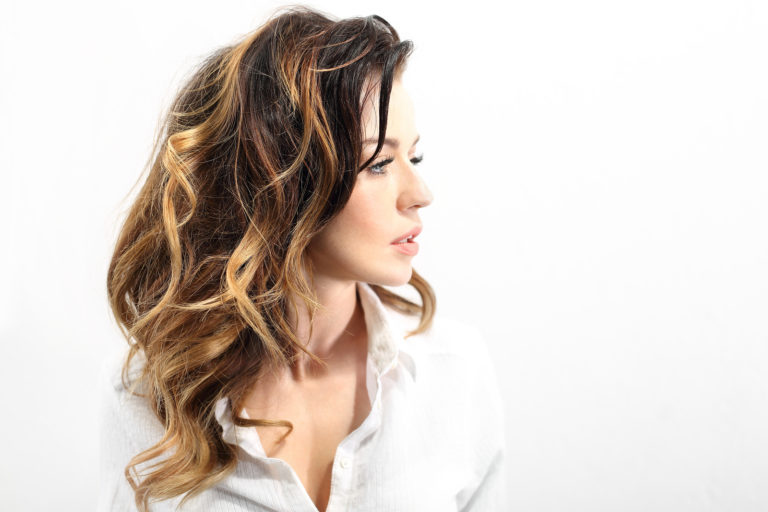 I recently read an article about the "hottest" new hair coloring technique. It's called Palm Painting. Instead of using the traditional foiling or balayage technique to highlight your tresses, the color is applied without any brushes or other tools. The colorist uses a gloved hand to paint your hair. The promise to you is "the natural highlights of your dreams." 
This made me raise an eyebrow, cock my head back a bit, and utter Say What? Keep in mind that I am a stylist who gets uber excited about new techniques and technology. So it may seem strange that this technique has me a little miffed. It's just another way for the so-called celebrity stylists to create a new expensive fad. When I think about it, I almost want to giggle.
The technique called palm painting is actually just a method used in salons everywhere to apply color throughout the hair. Every day in the salon we use our hands in gloves to spread color through the mid-shaft and ends of the hair. This common "palm painting" technique is used to refresh or change the color and to make sure the color is evenly deposited. We also use our hands when doing color melts to blend two colors together without harsh lines.  There's nothing new about this technique.
So if you by chance come upon any articles that suggest "palm painting" is the new and improved balayage, I say don't buy into it. There is nothing unique about it.  Just saying…and as always,
Enjoy your hair,
Mickey
---
Michael Anthony Salon DC, a Michael Anthony Select Salon, is considered by many to be the best in the entire DC metro region. We are passionate about doing hair and work with each and every client to create the look that is right for them. Led by Mickey – aka Michael Anthony – each of our stylists is a highly trained professional. Schedule an appointment and find out for yourself!