Posted by Mickey B.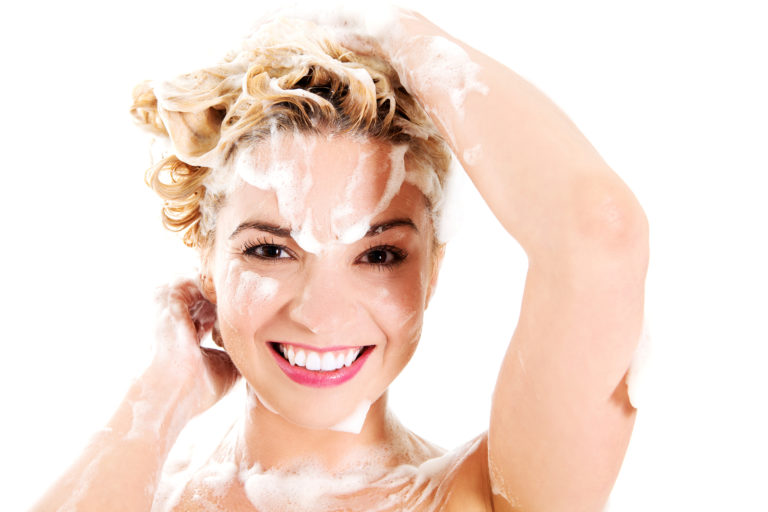 A regular customer recently told me about a friend who goes weeks without shampooing her hair. She, the friend, believes that substituting dry shampoo is easier and, since she gets a weekly blow dry, the styling lasts longer. She's not alone. It's become a kind of trend. Instead of a regular and frequent lathering up at home, more women are using dry shampoo to get through the week between blow-dry or professional styling sessions. 
I am not opposed to dry shampoo.  It is a great option for those times when your hair needs a quick fix – going from gym to workplace or accepting a last minute invitation. Dry shampoo is most effective when used occasionally. It should not be used to replace all shampooing all the time – you still need the traditional stuff… here's why:
Shampooing prevents hair loss.
Dry shampoo may soak up excess oils in your hair to make it look clean and fresh, but it does not clean out dirt or bacteria. It covers up the dirt that accumulates on your scalp over time. One of the major causes for thinning hair is the buildup of Dihydrotestosterone (DHT). When DHT accumulates in the hair follicle, it prevents new hair from growing. Cleansing your scalp on a regular basis is necessary to avoid or slow down hair loss caused by DHT. This will help to keep the follicle open and allow strong, healthy hair to grow.
Daily shampooing isn't necessary.
I am not suggesting that you should shampoo every day. I envy those who don't have to shampoo daily. But shampooing your hair on a regular basis – even every two or three days – will yield more benefits than not shampooing at all. Having a clean, healthy scalp is the key to great hair. Think of it like washing your face. You are removing dirt, grime, oil, and bacteria from the skin and then replenishing with moisturizers. While some of us can go a day or two without a shampoo, hair and scalp are not much different.
Isn't there something really nice about washing your hair? That feeling of clean that you get from the suds, especially if you take the time for a short scalp massage, is hard to beat! Shampooing will give you full, bouncy hair that shines and moves.
Enjoy your hair!!
Mickey
---
Michael Anthony Salon DC, a Michael Anthony Select Salon, is considered by many to be the best in the entire DC metro region. We are passionate about doing hair and work with each and every client to create the look that is right for them. Led by Mickey – aka Michael Anthony – each of our stylists is a highly trained professional. Schedule an appointment and find out for yourself!