Posted by Mickey B.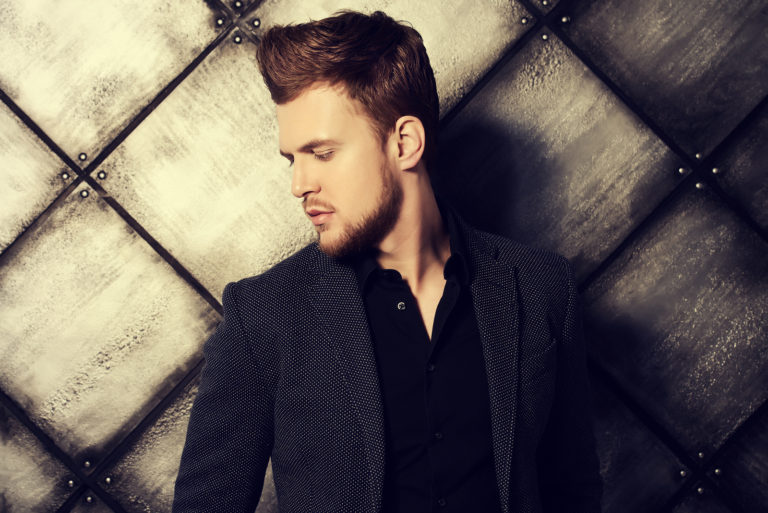 Men's grooming is one of the fastest growing categories in our industry. Men are spending more time in salons, and they're not just getting haircuts. Beard grooming and hair coloring to camouflage gray are among the most popular services men are requesting. Like their female counterparts, men want advice on at-home care. 
Here are my recommendations for how to keep your hair, beard, and color looking great in between salon services.
Hair Products For Men
What Can Pomade Do For You?
Fades and modern looking pompadours are the hottest haircuts for men, and they require some styling at home. To keep these styles looking on fleek, a good pomade or wax will do the trick. We have come a long way in men's hair care products. Today's waxes and pomades come in a variety of finishes, from matte to a high shine, that can leave the hair looking non-greasy and touchable. I recommend more matte waxes on finer hair types and high shine pomades for thicker hair. Ask your stylist about proper usage. A lot can go a long way.
Who Wants a Scruffy Beard?
What about that beard? If you have one, it requires good old TLC. No one likes scratchy or scruffy facial hair. Besides keeping it groomed, conditioning your beard will aid in manageability. There are quite a few beard oils on the market. I prefer Michael Anthony Salon DC Marula Oil for beards. This oil is meant both for skin and hair so that it won't react badly on your skin. It has a great scent, and just one drop goes a long way. Don't forget to apply a quality brush or comb for additional softness.
Does Your Color Fade?
If you are a guy who colors your hair, you definitely want that shade at its best in between visits. Color protecting shampoos and conditioners are the answer. They can prevent color from fading off tone too quickly. If you do have a fading situation and the hair looks brassy, you may want to try a toning shampoo to correct the problem.
We are here to help if you have any styling or coloring questions. Give the salon a call.
As always,
Enjoy your hair!
Mickey
---
Michael Anthony Salon DC, a Michael Anthony Select Salon, is considered by many to be the best in the entire DC metro region. We are passionate about doing hair and work with each and every client to create the look that is right for them. Led by Mickey – aka Michael Anthony – each of our stylists is a highly trained professional. Schedule an appointment and find out for yourself!