Posted by Mickey B.
As 2017 comes to an end, we look forward to what the new year will bring in the world of hair. What will the hot new color trends be? Will the popular styles be long or short? Who is going to produce the next must-have product or tool?
Following the holidays, large hair shows take place around the country to showcase the year's upcoming trends. Stylists from multi-faceted backgrounds attend and glean fresh inspiration for new looks. We are taught to use different techniques and methods to achieve our hair goals. Let's take a look at some 2017 trends that I predict will continue into 2018.
Popular Hair Styles
Balayage (bah-lee-aj) Highlighting. This remains a big fan of both clients and stylists. This technique had a little trouble breaking into the American market, but when it finally did in 2015, it took off, and there is no slowing it down.
Beachy Waves. This style is simple and continues to be a classic. If you haven't broken out your wand and learned this technique, you're not too late. Ask your stylist to teach you how.
Popular Hair Colors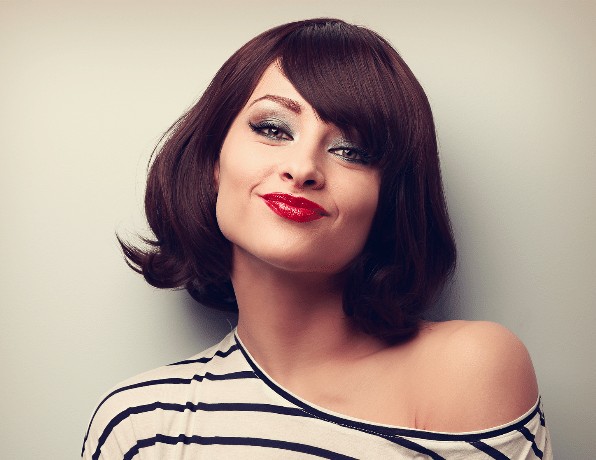 Fashion Colors. Jewel tones and pastels are continuing to pop up, even in the most conservative places. Work environments have adapted and many are hip to the current bold hair trends.
Silver/Gray Hair. This is still a leading choice. At times, customers choose a stunning violet or blush to serve as an undertone for the gray hues.
Remember, these colors can take a long time to achieve in the salon and do require a lot of maintenance. Be sure to consult with your stylist before booking an appointment; your hair may not be in the best condition for this service. Your stylist will help you decide which color is best for your skin tone, lifestyle, and hair quality, and will also teach you how to maintain the color of choice without allowing it to fade.
We look forward to 2018 and continuing to provide you with your hair care needs.
Enjoy your hair!
Mickey
---
Michael Anthony Salon DC, a Michael Anthony Select Salon, is considered by many to be the best in the entire DC metro region. We are passionate about doing hair and work with each and every client to create the look that is right for them. Led by Mickey – aka Michael Anthony – each of our stylists is a highly trained professional. Schedule an appointment and find out for yourself!