Posted by Mickey B.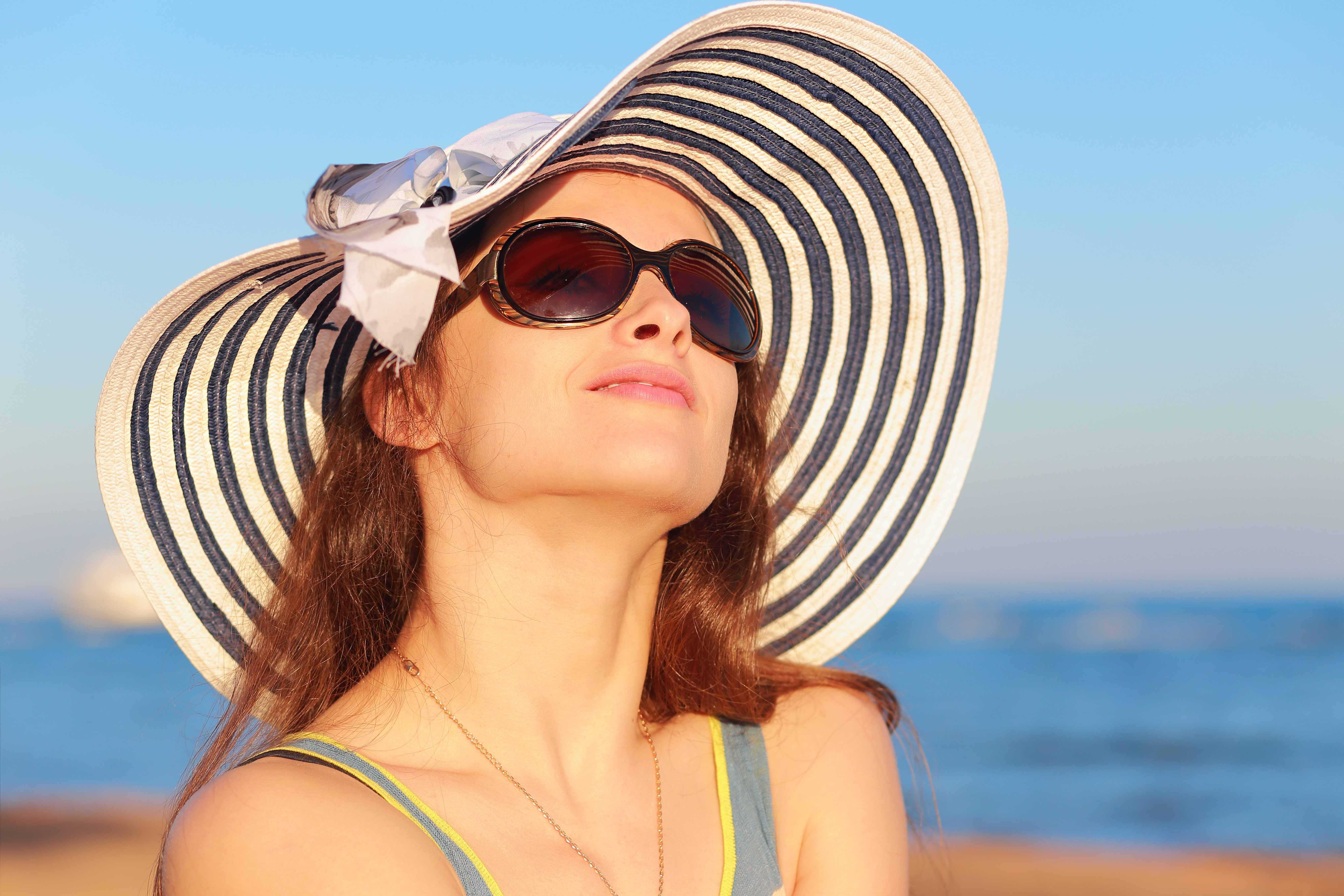 Now that warm, sunny days are here it's time to think about how to take care of your hair when heading to the beach. The combination of salt water and sun will leave it dry and brittle, while fading your color. Let me take a moment to explain why.
Salt water from the ocean is acidic and the sun rays are alkaline. When the sun's alkaline rays hit the acidic salt water a chemical reaction happens and your hair gets lighter. That's how those sun-in products used in the eighties worked.  Remember  the orange, brassy hair that resulted instead of the  gradually lightened and natural looking hair as promised? We all want to avoid that scene.
At Michael Anthony Salon on Capitol Hill we have a commitment  to helping our clients maintain healthy hair and attractive hairstyles all year.  Our clients often find summer hair care to be a challenge. So here is what I recommend to help keep your hair looking and feeling good for beach season.
 PLEASE use a conditioner.  A lot of us do not like conditioners because they make our hair flat. I too am guilty of that. But if you apply a good conditioner with UVA/UVB blockers to just the mid shaft and ends of your hair, you can maintain healthier hair with fullness at the root. Still not liking conditioner? Still not liking conditioner? Have you tried a leave-in? There are many leave- in conditioners on the market that are light weight and great for protecting the hair in the sun. My favorite is Michael Anthony Salon DC The Conditioner. You could also pamper yourself  with an in-salon treatment to help very thirsty locks.
Wear a hat or use an umbrella when outdoors.  Blocking the sun rays and protecting color from fading too quickly is the key here.
Remember to shampoo and condition the moment you leave the beach or get out of the pool. This will help to prevent unwanted build up of salts and chlorine in your hair that will create further dryness.
Speaking of pool water, the best way to keep chlorine build up from happening is to make sure you thoroughly wet your hair before getting in the pool and rinse well after exiting. Some think chlorine will turn hair green. Not so. Chlorine build up appears in the hair as looking very "glassy" and feeling  hard and dry even when wet. If this occurs, make an appointment to get a clarifying treatment and while there ask about clarifying shampoos suitable for home use.
I hope these tips help you have the best hair you can this summer.
As always,
Enjoy your hair!!!!!!
Mickey
PS If you like this and other blog post please share them with your friends. Thank you.