Experience the purity of hair care without additives, harsh chemicals, and harmful ingredients with Aluram products. Michael Anthony Salon brings you the beauty of natural hair using plant-based products created from pure, clean natural ingredients.
Nurture Your Hair with Nature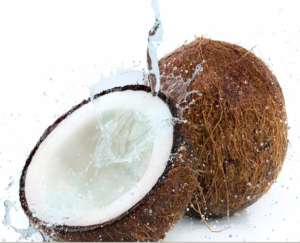 The vegan formulations of Aluram are created using a pure coconut water base. Cruelty-free testing and formulas free of sulfates, gluten, and paraben set Aluram apart from other hair products. Natural ingredients like avocado oil, coconut oil, and pomegranate seed oil, just to name a few, are combined to provide your hair with the nourishment it needs to be strong, healthy, and manageable.
Aluram products start with coconut water. For eons, humans have used coconut in a variety of ways. Coconut has been influential in agriculture, medicine, and beauty. Inside the coconut is the liquid that refreshes and rejuvenates. Electrolytes, amino acids, Potassium, and Vitamin C flowing in the coconut water are essential nutrients for your hair.
The elements in coconut water hydrate your hair, imparting strength, and shine to each hair shaft. Additionally, coconut water also nourishes your scalp. Your hair becomes softer, more luxurious, and stronger in the process. Fully ripened coconuts are cold-pressed to retain the health benefits of the nutrients and antioxidants, and the water is used as a base for all Aluram hair care products.
The Secrets of Marula
In addition to the nourishing waters of the coconut, Aluram products also use Marula Oil. This golden liquid has been used for millennia by the people of Mozambique, Tsonga, and South Africa medicinally and in beauty rituals.
Marula oil contains oleic and omega fatty acids, which moisturize and hydrate the hair. It also provides a protective layer of nutrients and antioxidants. Rather than coating the hair shaft like most hydrating oils, Marula oil penetrates it. The cuticle is repaired, smoothed, and sealed. Marula oil protects your hair from the environmental stressors that may dehydrate it.
Ask about our Aluram Collections. Aluram products provide daily care, moisturize, are used for styling, smoothing, and volumizing hair. Discover what purely natural ingredients can do to keep your locks looking lovely. Schedule your appointment with Michael Anthony Salon today.