Posted by Mickey B.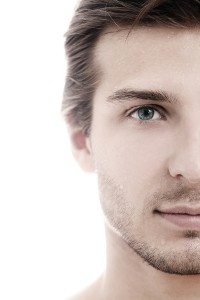 Hey Guys, this one's for you.
If you've been thinking about updating your style but aren't quite sure which direction to go, let us help you decide. With our small salon and expert styling team, we enjoy collaborating and truly getting to know our clients. We're chock-full of creative energy and know how to bring out the best in our clients.
Go a Little Longer
It's the perfect time of year to try a slightly longer look. By slightly longer, we're not talking shaggy. You can still look office-chic and put together by going just a bit longer. We can work with your hair type and offer an array of product suggestions to complement your slightly longer, yet oh-so-stylish new look.
Suave and Stylish
Longer isn't your thing? We have plenty of other style ideas up our sleeves! You'd be surprised what a little more tapering around the sides can do for you. A great cut with all the fine details can leave your look screaming "suave and stylish" and not "blah and boring." Razor and texturize cutting techniques can add texture to your hair. The icing on the cake is finishing your style with a styling product. A little product can go a long way each day in bringing out the texture and style of your haircut.
Add a Little Styling Product
If you're a no-fuss type of guy and you don't want to look "over-styled," Mitch's Clean Cut Semi-Matte Styling Cream (check out the Michael Anthony Salon DC video below) can add just the right amount of style to your hair while keeping up a clean-cut look.
On the other hand, if you love to go all-out with your style and shake things up a bit, Mitch's Reformer Matte Finish Texturizer can bring out lots of texture in your haircut while keeping the style matte and even giving a boost to fine and thin hair types.
If you've never worked with styling products in your hair (or maybe you've just added a bit of gel to your hair in the morning), it's time to give it a try. We enjoy educating our clients on at-home hair care to duplicate the look you leave the salon with at home. Michael Anthony Salon DC's line of men's products are easy to work with and will quickly have you embracing your new haircut too.
Enjoy your hair,
Mickey
This Michael Anthony Salon DC video about MITCH says it all. Watch, then tell us which style inspires YOU.