Posted by Mickey B.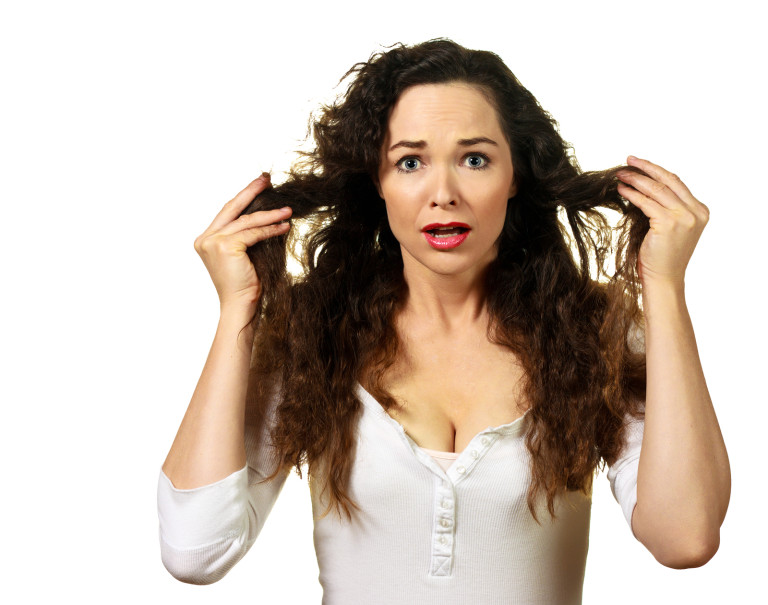 Here in Washington DC we typically have very humid summers. This year will not disappoint – forecast says we can expect one of the hottest and most humid summers in years. You know what that means for your hair – sun damage and frizz! 
Don't fret. Frizzy hair doesn't have to take the fun out of your summer. We stylists know ways to help you prevent summer damaged hair. Here are some summer hair care tips for combatting the effects of heat and humidity.
Start with your stylist. Talk about your current hair care routine – how often you shampoo, what is your styling technique – and the products you use. Find out if there are products designed to help combat frizz from the high humidity and heat that would be right for your hair.
Shampooing
If you color your hair and use a daily color safe shampoo and conditioner, switching to something with more reparative qualities will help repair damage caused by the hot sun. As a bonus, it helps your color stay vibrant. If you do not color your hair and want to prevent the lightening of hair from the sun, a daily color shampoo and conditioner could be the right thing for you.
Styling
For styling, there are many options. One of my favorite products is the Michael Anthony Salon DC Super Skinny Serum. It has conditioning agents, along with shine enhancers, and will create a barrier on the hair to reduce frizziness in humidity. For clients with curly hair, Michael Anthony Salon DC's Twirl Around Curl Enhancer gives the perfect combination of curl definition and shine, while preventing your hair from swelling in humid conditions.
Finishing
For finishing your style, I would suggest a light-weight hairspray or finishing oil that has UV filters to protect from the sun's rays. Ask your stylist what would be the best product for your hair type. (BTW, I am obsessed with Michael Anthony Salon DC Marula Oil Treatment.)
Your best prescription for shiny, healthy summer hair is to work with the recommendations of your professional stylist.
Remember to wear sunblock, stay hydrated, and as always,
Enjoy your hair!!
Mickey
---
Michael Anthony Salon DC, a Michael Anthony Select Salon, is considered by many to be the best in the entire DC metro region. We are passionate about doing hair and work with each and every client to create the look that is right for them. Led by Mickey – aka Michael Anthony – each of our stylists is a highly trained professional. Schedule an appointment and find out for yourself!