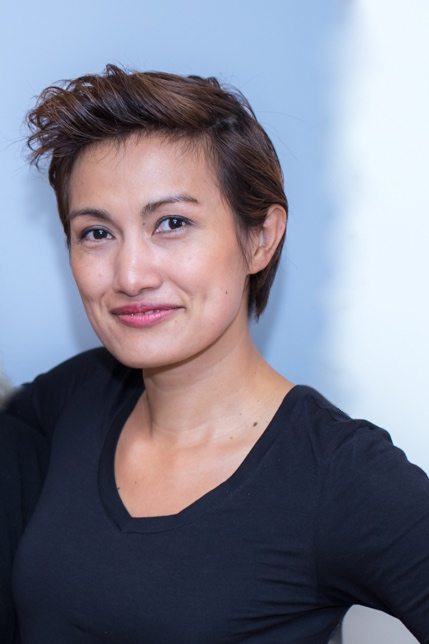 Da Vojinovic has been part of the Michael Anthony Salon styling team since August 2010. In that time she has built an extremely loyal and enthusiastic clientele.
She's not afraid to change her own look when the mood hits and knows how to put others at ease if they are considering a change too!
Request an appointment with Da Vojinovic, today!
Here is what a few of Da's clients have to say…
"Da continues to be absolutely amazing. I love everything she's done to my hair – the color, the cut, all of it." – E.W

"Da took the time to understand what previous hairstyles I have had, colors as well. We spoke about my own style, my needs (in terms of ease), and she came up with a versatile haircut that could be dressed up or down. She advised on the color, enhancing my natural color, and I could not be more pleased. It is very different to me, but not so much that my family noticed. 🙂 This was really perfect and she understood what I was looking for. I feel rejuvenated and am incredibly appreciative of how Da took the time to find what would be best for me. She is really kind, super-talented, and overall wonderful."

–Certified website review (name withheld by request)
Serving women and men, Da takes each client seriously and seems to hone right in on what is needed to make sure that each particular head of hair comes out just right.
"I had a great experience with Da at Michael Anthony Salon. I requested a last minute appointment that they were able to schedule promptly, was seen within five minutes of my appointment time and had a great consultation about what I needed. Da gave me a creative, fun and quality cut with no hassle. I feel she genuinely understood my needs as a client. I am very happy with the results and plan on returning to Da for my next cut." – S.Z

Here Is a Hot Hair Tip from Da, for a cool look…
"Hot water dries the scalp and hair. Always use a heat protectant product before using a flat iron or hot rollers." – Da
Request an appointment with Da Vojinovic, today!
If you LIKE Da too, or like what you see here, use the social media SHARE buttons on this page, and tell your friends!