Dear Clients of Gerald,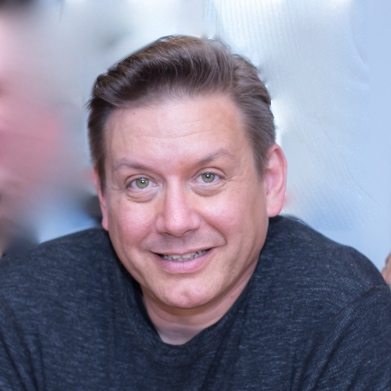 We are excited to have Gerald Armstrong join our team at Michael Anthony Salon. We hope that this will be the start of a wonderful relationship.
So, in addition to welcoming Gerald, we also welcome you to our salon!  

A little bit about us: Michael Anthony Salon is located at 661 C Street SE on the second floor, across the street from Eastern Market. We have been open since 2009 and, despite being a small salon, we are the only salon that has been recognized for nine years in a row in the Washington City Paper's Best of DC Reader's Poll, along with other awards and recognition. We pride ourselves on providing a high-level of service in a relaxed and friendly atmosphere. More information about our salon can be found throughout the Michael Anthony Salon website and on Gerald's page.

Gerald will be starting with us on Tuesday, May 1st. His regular planned schedule is Tuesdays-Fridays and Sundays. His normal days off will be Saturdays and Mondays.
If you had an appointment scheduled with Gerald at his old salon, we will need you to contact us to book your appointment, as we do not have access to his schedule. We will do our best to schedule you for your preferred dates and times. Our apologies for any inconvenience.
Please note, our pricing is higher at Michael Anthony Salon. However, for his existing clientele, we will honor the rates of his previous salon through the end of June. We hope that this will help with the transition.
If you need to make, change, and/or cancel an appointment now or in the future, you may reach out to us in the following ways:
·         Call us at (202) 506-3609. We are open Tuesday – Sunday (closed on Mondays). If calling outside of regular business hours, feel free to leave a voicemail.

·         Email us at info@michaelanthonysalondc.com with any requests. We are very responsive to emails and it is often the best way to reach us outside of regular hours.

·         Here on the Michael Anthony Salon website, you can either submit an appointment request or log-in to our client care center to book, change, or cancel an appointment directly.
When making your first appointment, please be sure to let us know if you have highly textured, relaxed, or any other type of hair that may need additional time in booking. As we get to know Gerald and his clients, we will do our best to keep track of any particular timing requirements so that we can be sure appointments are booked correctly.
Should you have any questions or concerns, many of the answers may be found on our website, www.michaelanthonysalondc.com. If you cannot find the information you need, feel free to reach out to me by e-mail at info@michaelanthonysalondc.com or by phone at (202) 506-3609.
We very much looking forward to seeing you at our salon.
Sincerely,
Mickey Bolek
Owner